(Concept to Completion) Project Management Consultancy
We provide Project Management Consultancy service, either for the complete project or for a specific stage during the life cycle of the project. This is achieved by appointing Dedicated Skilled manpower under able guidance of senior professionals. We ensure periodic interaction with the client / all stakeholders to maintain perfect coordination and transparency. The entire process is broken down into following stages:

Procurement & Contracts Outsourcing
Its combination word arrived from Procurement & Contracts. We reckon that Procurement & Contracts are of major importance but as a developer, if you 'Out-source' these activities, you are able to concentrate more on your more important activities such as Liasioning, Finance & Sales. Following is the list of activities and you have a choice of selecting either some activities or the entire suite :

Your Own Development Manager for Self-Redevelopment
This our newest offering that would help Co-operative Societies to redevelop their societies on their own. Here we work as a Development Manager and help the societies to fulfill dream of all its members. We have an experienced team who can take care of all finer points to ensure timely completion. Our services include the following :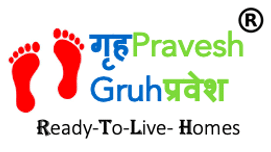 Ready-To-Live Homes
In today's world, more & more customers are looking for fully furnished homes as they do not find time to do the makeover. Here we step-in to help achieve the goal. This could be use by you to enhance sales or reduce unsold inventories. We achieve it through the following stages:

Registration & Compliance of Projects on MahaRERA
Real Estate Regulatory Act came into existence from 1st May 2017. It encompasses all the constructions that have some part of 'Sale' component. The act has many unique requirements and does require a cross-functional team to get the project registered. Our Team's past experience in registering and maintaining more than 70 projects makes us a frontline player to help you get your project registered. Key activities involved are Scrutiny of Legal Documents ( Land & Company ), Scrutiny of various permissions and approved plans, working of Estimated Project cost and arranging for various certificates / documents.
MahaRERA application requires expertise on following functions and our Team has the representation of all these functions :